Back in the time Klopp and Mourinho were operating in different leagues, they were kind of buddies. Now, well they still claim to be buddies, but, the difference is that they now don't mind dishing out a few taunts to each other when they are overseeing the first teams of two rival clubs in the same league.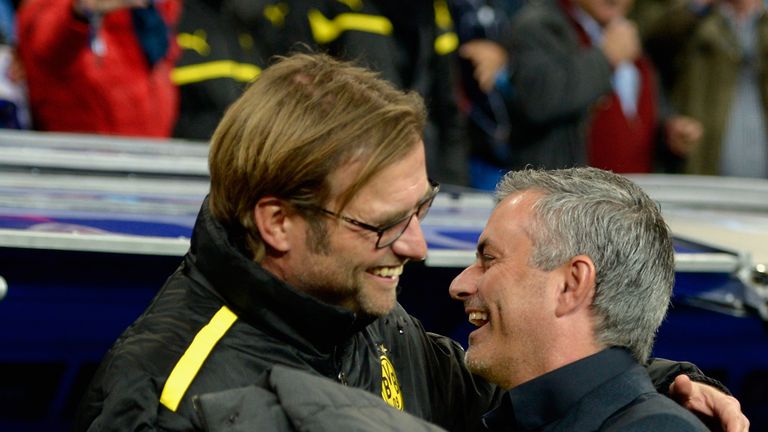 Some time back, Klopp had said that a few coaches around him believe only in spending cash and bagging the superstars, but, he does not have the same ideology. Klopp was smart enough not to name Mourinho while he took that jab, but, one had to be very, very dumb not to understand whom he was talking about and which superstar he was pointing towards.
And, Mourinho, being his usual self, did not duck under that and gave a similar taunting reply by saying that it's normal for the coaches who haven't had the charge of cash-rich clubs in their careers to be flabbergasted at such big signings because they haven't found themselves in a situation of thinking about such a signing ever. He went on to question the quality of those same managers! While there was no name taken in that comment either, it was clearly directed towards Klopp.
So, now as the two men are set for a clashes in the Premier League, a lot of people will be excited to hear from them again. Tickets are available through this link if you fancy getting closer to the action!
Klopp, for his part, has looked to cool down the hype calling Mourinho a decent individual and someone he admires, but, would he still have the same take on his fellow coach from Portugal when he comes to the press conference after the closure of the matches that are tantamount to local derbies?
Mourinho, for sure, would want Pogba to shine at the Reds' home to show Klopp what having a superstar in the team means.