Manchester United had reportedly sent scouts to keep a close watch on Abdoulaye Doucoure during Watford's Premier League win over West Bromwich Albion last weekend. The Frenchman has emerged as the Hornet's leading scorer this term with seven goals, and his progress has caught the eye of the Premier League's elite.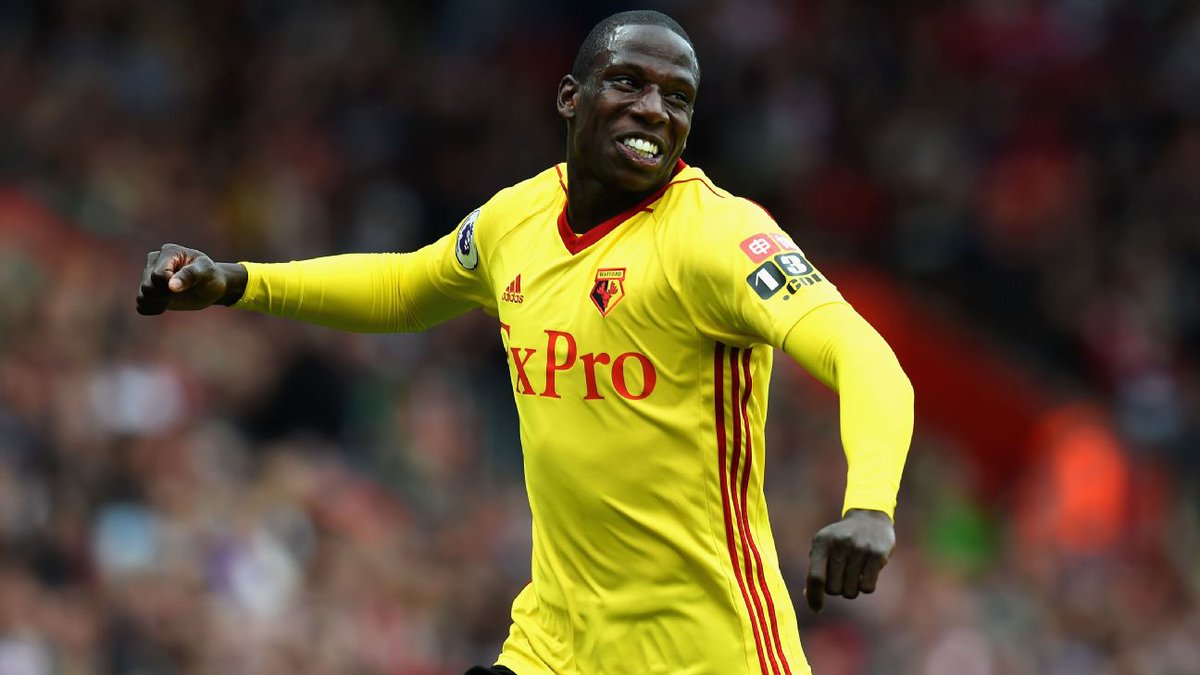 According to The Sun United manager Jose Mourinho is seeking midfield reinforcements for the summer, considering the upcoming retirement of Michael Carrick which may coincide with the departure of Marouane Fellaini from Old Trafford. Fellaini has, for now, declined the option of signing a new deal beyond the summer, and it appears likely that he may pursue a Bosman move.
Doucoure's physical presence in Watford's midfield is no doubt one of his key strengths, but he has also managed to contribute in terms of goals and assists, and which have increased his overall value to the squad. Aside from United, the likes of Chelsea, Tottenham Hotspur and Arsenal are also keeping tabs on his progress, and the latter are being deemed favourites with the Frenchman keen to work under manager Arsene Wenger.
Meanwhile, there has been the surprise talk of Doucoure earning a shock call-up to the France national side for the summer World Cup, but his teammate Etienne Capoue has stressed that the midfielder is not looking into other matters, he said: "If he puts France in his mind, maybe he loses his focus. He is doing very well when he thinks about Watford, so he should keep doing that. He is not even talking about France, so that is good and I hope he will finish the season well and score more goals."
Should Doucoure part ways with Watford during the summer, the Hornets could be rest assured of a good transfer sum, as he is likely to invite a transfer tussle among some of the Premier League's elite clubs.