The experienced midfielder Michael Carrick has recently opted to pen a new 1 year contract extension with the Premier League club Manchester United as the veteran player believes that he can push through for at least another season which is a fairly impressive and surprising thing to see for a player who is 35 years old and is nearing the 36 year mark as his birthday is edging nearer.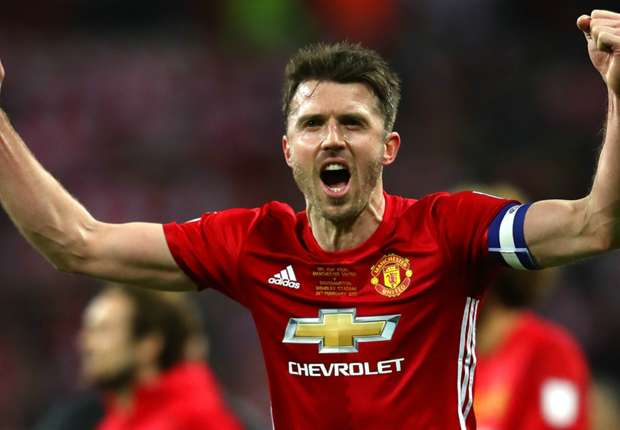 On July 28, Michael Carrick will be 36 years old but age does not appear to be a factor for the English player who is actually a relatively regular first team player.
Even though Manchester United went through a disappointing season after finishing in the 6th spot of the Premier League and losing to Chelsea in the quarter-finals of the 2016-17 edition of the FA Cup.
The only piece of silverware that Jose Mourinho could lift during his debut season as the head coach of Manchester United was the Football League Cup which is a fairly prestigious piece of silverware but considering all of the expectations with the arrival of the Portuguese coach and Ibrahimovic along with the £89.3 million player Paul Pogba.

It was anticipated that Manchester United was going to be able to win more titles but they just could not pull through and despite this recently concluded forgettable season, Michael Carrick was actually an active and impressive player that played at a high level.
Since Michael Carrick's arrival to Old Trafford on 2006, the English defender has gone on to lift just about every top piece of silverware at club level as the: Premier League, UEFA Champions League, UEFA Europa League, FIFA Club World Cup, FA Community Shield, Football League Cup and the FA Cup has all been added to the collection of Michael Carrick.